Trek Tickets for children
All treks and bookings are cancelled until further notice – the following is for information only about how we aer managing treks when they are allowd by the govenment.
Apologies – due to social distancing measures we are limiting some child and family tickets at this time.
Sheffield is now in the Tier 3 risk category for Covid-19 and while the treks are continuing to run, there are a couple of changes to help reduce the risk of spreading covid.
First, if you live outside the South Yorkshire region the government guidance advises against travel into a Tier 3 area. We don't know your location so we leave it to your discretion. Please email if you think you should cancel your trek booking and we will give you a full refund (or re-instate your voucher).
Second, we strongly recommend wearing a face mask during the trek, unless you find this very uncomfortable or have health reasons for not wearing one. This helps protect yourself and other people. We try to maintain 2m social distancing but sometimes lapses can occur, especially when handling large animals.
To aid social distancing we are keeping the numbers of people on each trek as low as possible for the time being. This means we are having to limit the sale of tickets for those sharing an alpaca. Currently we are offering only one or two tickets per trek for people sharing an alpaca (Tickets B, D or E). If you cannot see a shared ticket on the trek you want, then it means there are no more available for that trek. Please try another date. We will gradually increase the availability of shared tickets as the situation improves. To find out more about our Covid-19 measures and how they affect trekking please see our Covid-FAQ page.
---
If you plan to bring children it is vital you read about our child and family tickets to get the right ticket for you.
Treks are unsuitable for buggies – young children must walk or be carried.

 

If children are too big to carry they must be able to walk independently for about an hour over uneven ground.

You need to be fit enough to walk for about an hour over rocky terrain with occasional steep inclines – as well as helping your child.

Suitable walking shoes and weather protection are essential, sorry no umbrellas – and don't forget suncream!
---
Tickets with children
Children are welcome at Holly Hagg, however leading large animals on country lanes and rocky terrain does involve risk. We offer three ticket types for children. These are based on a child's ability to control a large animal and walk independently, and to avoid small children being pushed or trodden on by an alpaca. It is the responsibility of the accompanying adults to judge their child's needs and capabilities then purchase the appropriate ticket.
Ticket type C – Age 10 plus – £30
1 Child with 1 alpaca. Children aged 10 and older may walk their own alpaca but must be accompanied by an adult in the group (leading another alpaca – Ticket A). For less confident children we would recommend sharing an alpaca with an adult.
Ticket type D – Age 6 plus – £35 *Limited availability*
1 Adult and 1 child sharing 1 alpaca. Children aged 6 and above may share an alpaca with an adult. The child can lead with their own lead while a second long reign is attached so that the adult is providing instant backup.
Ticket type E – Family Ticket and Under 6s – £35 *Limited availability*
2 Adults and up to 2 children sharing 1 alpaca. Children under 6 may only walk on a Family Ticket: 2 adults and up to 2 children under the age of 6 all sharing 1 alpaca. At all times the children must be under direct supervision of one adult while the other adult is in control of the alpaca. Small children must be kept a safe distance from all alpacas in case of sudden movements.
---
Important information
Payment is required at time of booking to confirm your place. 

 

If you are using a gift voucher to pay for your trek, please see the using a voucher page.

Treks may be cancelled due to heavy rain, ice or snow – check email/phone if forecast is poor.

Please read our

walking with alpacas guide

before you arrive.

It's hard to find us without

our directions sheet

as sat nav will lead you astray. Google map

here

Facilities include toilets and hand washing but there is no shop or cafe.
---
Please note – all bookings must go through our online booking system, we do not take bookings by email.
Sturdy footwear is a must!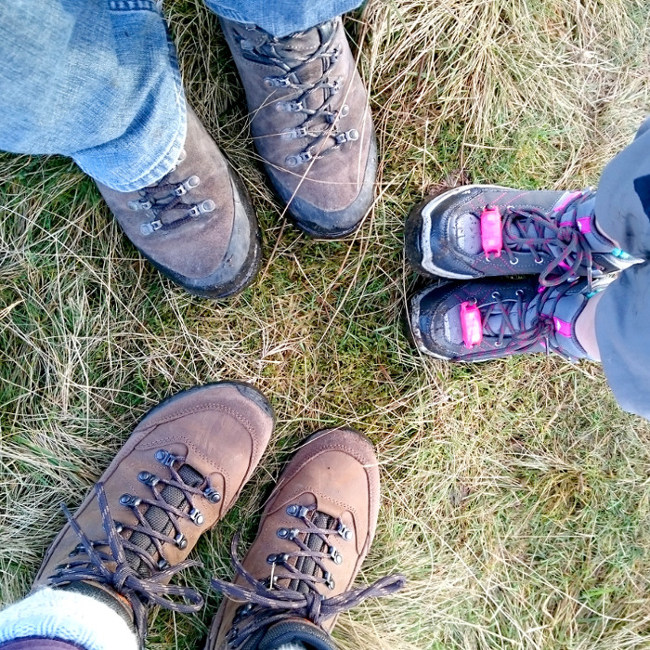 Guide to walking with alpacas

Booking with a gift voucher