Take our eight gorgeous alpacas and a llama for a walk through the stunning woodlands of Rivelin Valley and the country lanes around Holly Hagg Community Farm, Sheffield.
**Please note:  The last date for ordering Vouchers in time for Christmas is the 18th December**
Visit our beautiful farm garden on our open days and family hours. Meet the alpacas and feed them by hand, go pond dipping, wander round our community vegetable beds and explore our forest garden. Go to our events page for more details.
We're a friendly bunch, welcoming anyone who wants have a go at everything from feeding the alpacas to growing fruit and veg. No long term commitment required.
During the Chirstmas period our herd of trekking alpacas will be going on holiday to make way for some Peruvian Reinpacas – a cross breed between reindeer and alpaca. We are already taking bookings for December, so book now to avoid disappointment!
We offer gift vouchers for individuals, couples, friends and families. We provide a personalised e-voucher which enables your chosen recipient(s) to book a trek that suits from the places we have available. Vouchers are valid for one year.
**Last orders for Christmas Wednesday 18th December **
What we do
We are a not-for-profit community farm using permaculture principles to grow organic food and care for our three acres of land, alpacas, llama, chickens, therapy dog and natural wildlife.
Our aim is to help people work together with nature to create a sustainable healthy environment and provide community access to greenspace, animals, land based skills and sustainable education.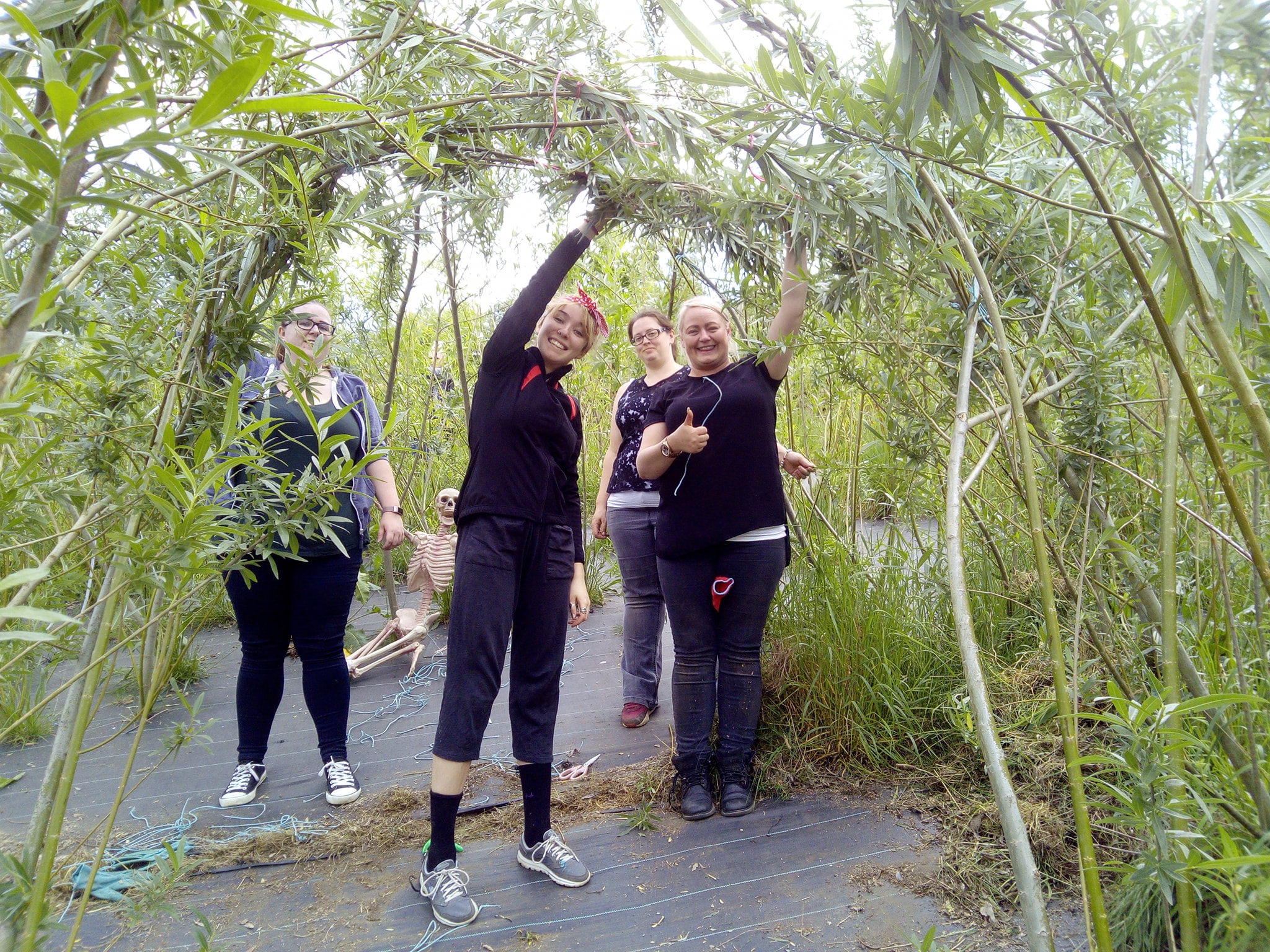 Join our mailing list
To find out more about our events, news and offers..