Update 6/1/21
Trekking and future trek bookings are suspended until further notice due to the new lockdown. The following is for information only until we are able to open again. 
Take our gorgeous alpacas and llama for a walk through the stunning woodlands of Rivelin Valley and the country lanes around Holly Hagg Community Farm, Sheffield. Our lovely gentle animals make this a truly enjoyable and memorable experience – but don't just take our word for it, check out our customer reviews over on the right  →
We offer a range of tickets to suit animal lovers of all ages, but you must be moderately fit as you will be leading a large animal along rough paths with some steep and rocky bits that can be slippery and muddy in places. The whole experience takes about an hour and a half in total.
On arrival you'll be welcomed with an introduction to the herd, shown how to hand feed them and given a safety briefing before being matched up with your perfect trekking partner.

Our trained guides then take you through the beautiful scenery and woodlands around our community farm.

The trek lasts about an hour with plenty of stops for feeding, taking in the scenery and photography.
You will find a links to our booking pages below. If you plan to bring children it is vital you go to the booking page for trekking with children to make sure you get the right ticket for you.
Social distancing at Holly Hagg
Government guidance on Covid-19 allows us to continue trekking, provided it is done safely.
For the time being we will run two treks a week – at 11am on Saturdays and 11am on Tuesdays – this leaves 3 days between treks to reduce any risk of contamination. To avoid overcrowding in confined spaces ticket sales will be limited to mostly one person per alpaca, with only one or two shared tickets avilable per trek.
We have thought carefully about how to limit contamination through the touching of equipment. We have devised various ways to reduce cross-contamination such as using bio-degradable disposable food bags as well as sanitising and washing all equipment between treks. Trek guides will wear a plastic visor and wash their hands thoroughly and frequently. Trekkers will be asked to wash their hands on arrival or wear clean/new gloves. Masks are optional. You will be asked to confirm that you have no COVID-19 symptoms and there is a no quibble refund for anyone who feels unwell and cancels. For more information about our Covid-19 measures please see the Covid-19 FAQ page. 
Please note – all bookings must go through our online booking system, we do not take bookings by email.
Sturdy footwear is a must!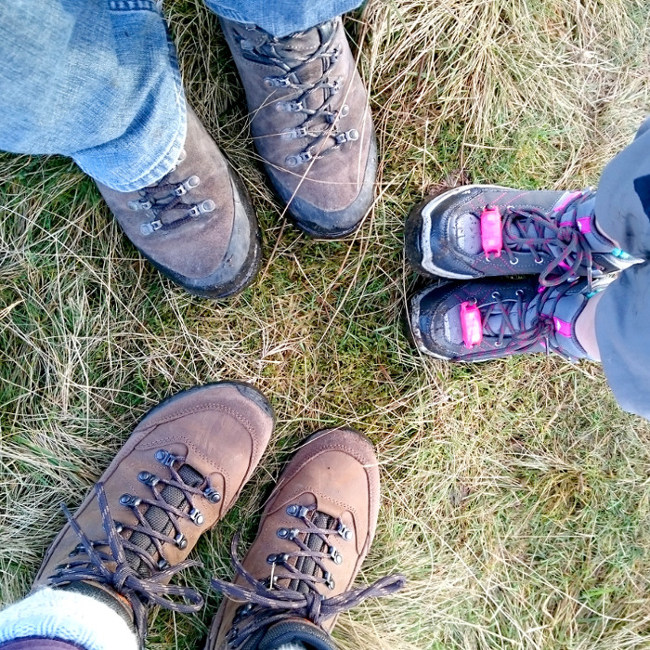 Please wear sturdy shoes. The path is steep in places with uneven ground, loose stones and some mud.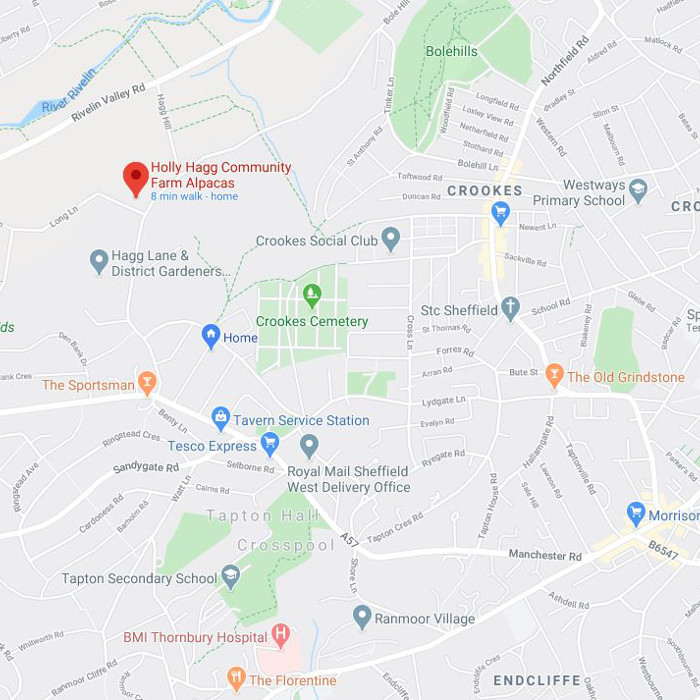 It's hard to find us without our directions sheet as sat nav will lead you astray.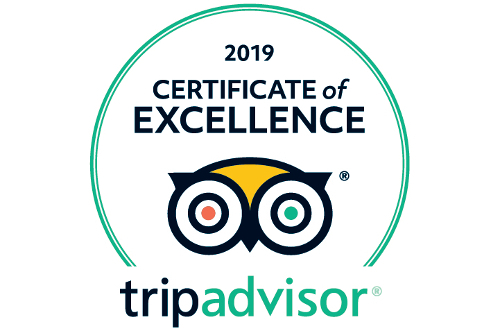 #1 for things to do in Sheffield
We are proud to be the recipients of a TripAdvisor certificate of excellence. Find out why – read customer reviews on TripAdvisor and Facebook.