Gift vouchers are now available to buy. To honour the existing vouchers issued before the impacts of Covid-19 we will still accept existing gift vouchers until 30 June 2022, even if they have expired.
How to use your gift voucher
To use your gift voucher go ahead and book a trek using our online booking system, but instead of paying at the checkout you will need to send an email to info@hollyhagg.org.uk with your voucher number, name and the date of the booking you have made via our website. All bookings must go through our online booking system so please book your trek before emailing us. If you have any questions about using your gift voucher please check the gift voucher FAQs below before sending us an email. We're a very friendly bunch who try to answer all enquiries but we kindly ask that you help us not to overwhelm our volunteers with too many emails by checking our website for answers first.
Where is my voucher number? 
Your voucher number is shown on the voucher that was sent out by email at the time of purchase. If you cannot find your voucher number you will need to tell us the name of the person who purchased the voucher and the date it was purchased on. 

My voucher is due to expire soon – can you extend the expiry date? 
Yes. We are extending all voucher expiry dates to the 30th June 2022 so you still have time to redeem it.
Can I use my voucher for 2 people sharing (B Ticket)?  
Yes. we have a number of B tickets available on each trek so you may be able to book a place for two people sharing. However, if you would rather book two alpacas for two people you can do this by booking two individual tickets (A or C) and we will offer you a discount on the second ticket. First, book the two tickets you want on our online booking system then go through to checkout but don't press the pay button. Instead send an email to info@hollyhagg.org.uk with your name, voucher number and booking date. We will then mark your booking as partially paid and send you a link to pay an additional £25 for the second ticket. 
Can I use my voucher for a family ticket (E Ticket)?  
Yes. we have a number of E tickets available each week so you may be able to book a family ticket. You will need to find a trek that still has a shared ticket available for booking, but they sell out fast so you'll have to be snappy. 
Can I buy a gift voucher? 
Yes we offer various ticket types as vouchers. Buy vouchers here.
I can't book the date I want on your booking system 
If you are having problems booking please see our FAQ booking page. But if you can't select a ticket on the booking system that most likely means it is sold out. Trek places are in very high demand right now and tickets are selling out fast. We are sorry if you have missed out on the date that you want, we recommend checking our booking system regularly as new tickets may be available due to cancellations.  
Back to the main alpaca trekking page

Sturdy footwear is a must!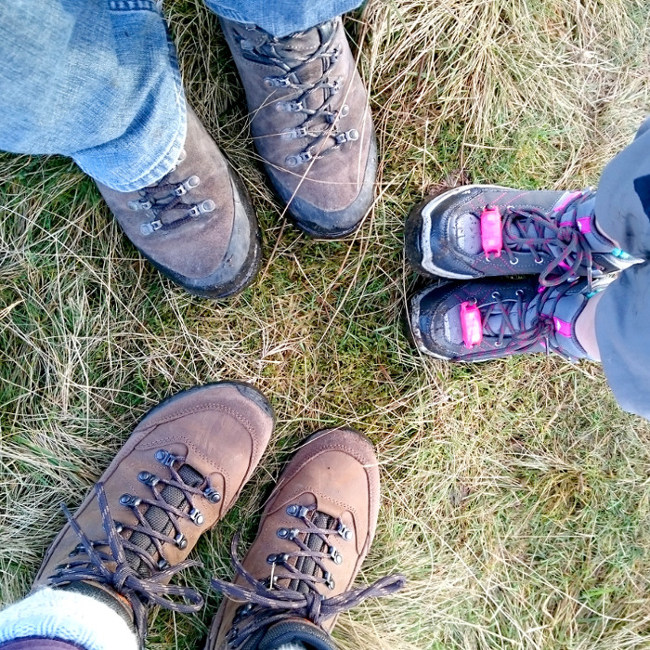 Please wear sturdy shoes and be prepared to walk for about an hour. The path is steep in places with uneven ground, loose stones and some mud.
Guide to walking with alpacas