Open Day – 26th June 2022
 We are delighted to announce our 10th Anniversary Open Day at Holly Hagg Community Farm, Long Lane, Crosspool on Sunday 26th June 10am to 5:30 pm. Great for families, animal lovers, knitters and spinners alike. Come along and explore our three acre community farm, meet the alpacas, pigs, sheep, ducks and chickens. Watch spinning demonstations and buy alpaca fleece and yarn, greeting cards and crafts in our pop-up-shop. We also offer some children's craft workshops and pond dipping (nets provided) as well as live performances by US band "Dirty Cello" at noon and 2pm. There will be an onsite catering van selling coffee, drinks and snacks.
Entrance by pre-booked tickets only. Animal feed included in admission price. Adults (16+) £2.60 off peak or £4 with live music. Children (3+) half price. Children under 3 free of charge. Timed entry on the hour. Please limit your visit to 1 hour 40 mins to avoid overcrowding.
Dirty
Cello live at Holly Hagg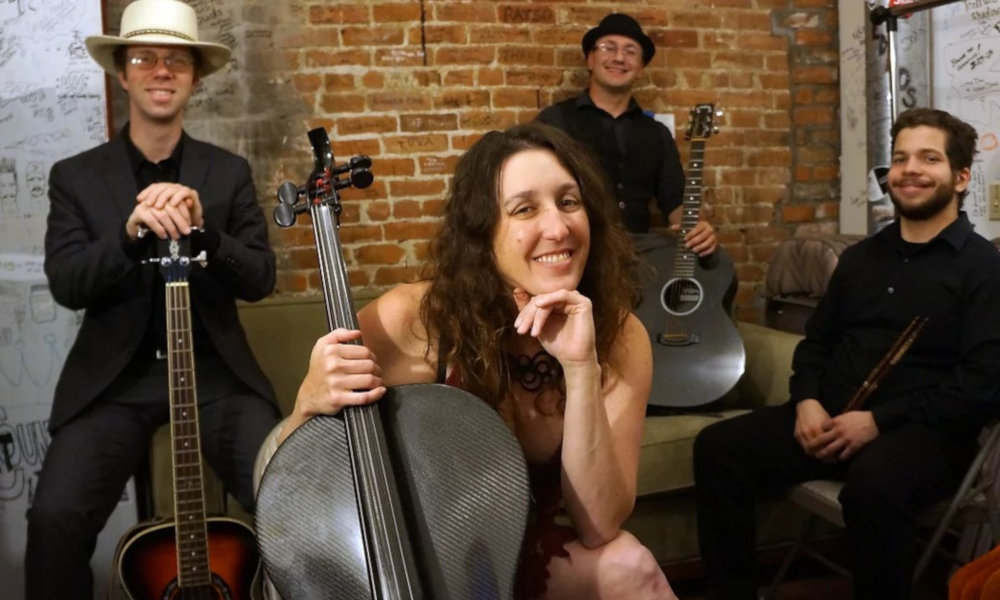 Dirty Cello have something of an animal following having played for water buffaloes, giraffes, elephants and even playing a duet with a parrot! So of course, when two members of the band came trekking at Holly Hagg they had a little surprise for the alpacas afterwards! The alpacas were rather bemused and intrigued as you can see in our video of the impromptu recital…
San Francisco based band Dirty Cello brings the world a high energy and unique spin on blues, rock, and Americana. Led by vivacious cross-over cellist, Rebecca Roudman, Dirty Cello is cello like you've never heard before. From down home blues and rock with a wailing cello, to virtuosic stompin' Americana, Dirty Cello is a band that gets your heart thumping and your toes tapping!
It's hard to find us without our directions sheet as sat nav will lead you astray. Find out more…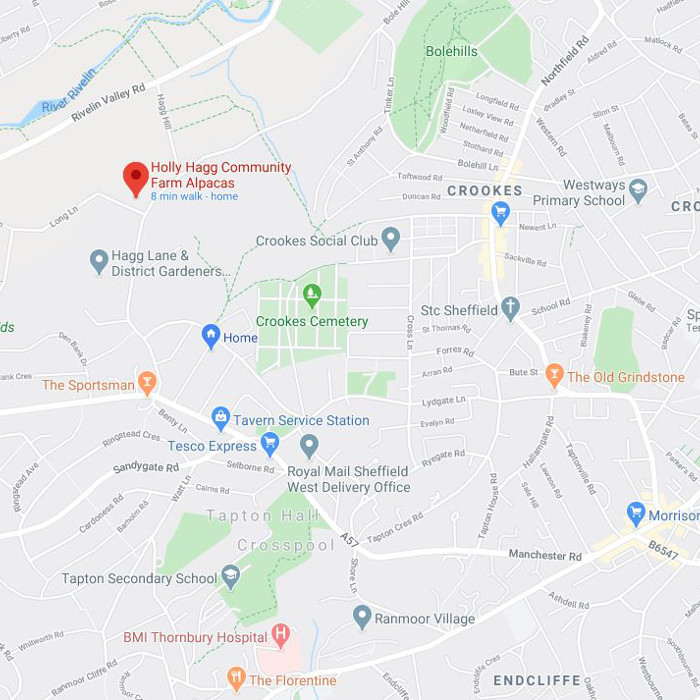 Read our guide to health and safety around animals here.