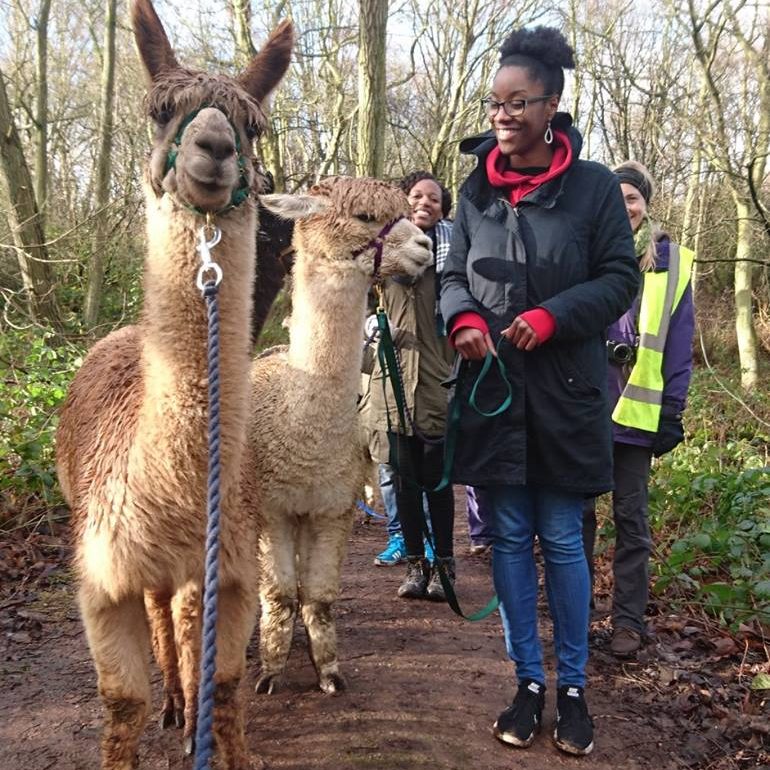 Take an alpaca for a walk through the woodlands and country lanes around Holly Hagg Community Farm, Sheffield. Suitable for adults and older children. Walking in groups with up to 6 alpacas with our expert guides along side and photo/alpaca feeding stops.
Book a trek
Discover our little herd, find out their names and a bit more about each of our adorable alpacas!
Meet our boys
WHY ALPACAS?
The alpacas arrived at Holly Hagg as part of our permaculture land management. Their grazing helps keeps the grass in check while their manure fertilises our crops. Alpacas were chosen due to their hardy nature and gentle temperament – and ability to make everyone to fall in love with them!